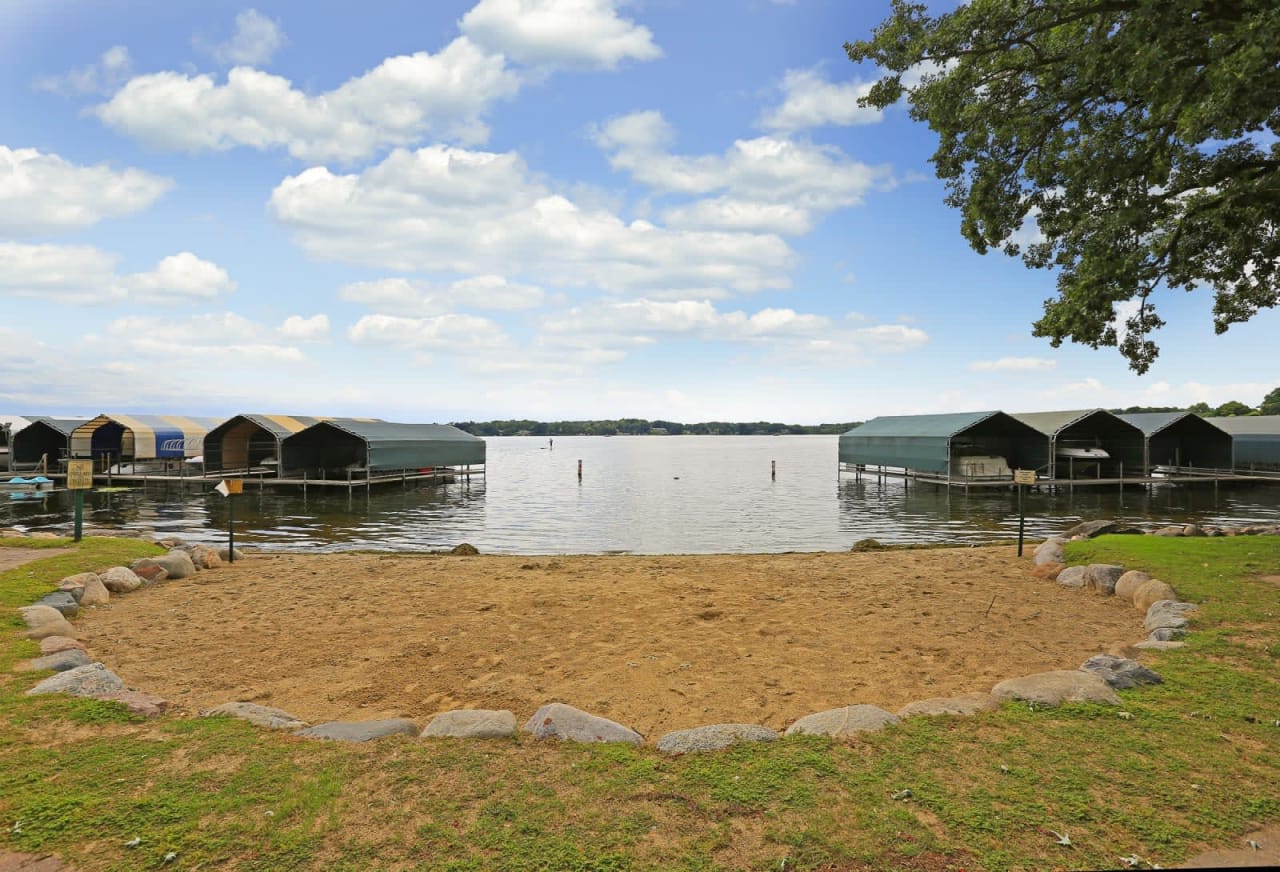 Community Spotlight: the city of Minnetonka Beach
The City of the Village of Minnetonka Beach is a unique lakeside community with an intense focus on community, heritage, and character. The Village of Minnetonka Beach is a boot shaped peninsula located on Lake Minnetonka with 230 homes and around 540 residents. It is a small village that packs a large punch with its pre-war era homes, gorgeous lake views and a commitment to keeping the Village residential. The only two non-residential occupants are the Lafayette Club and St. Martin's Church. Careful city planning and engaged residents have helped maintain open spaces and park lands, and the preservation of the "Village" atmosphere. Pictured above is the beach and swimming area for residents as well as the city docks reserved for the residents.

​​​​​​​The history of the village, better known as "The Beach" to is residents, is long and diverse. The Village was officially settled in 1872 but some early settlers can be traced as far back as 1855. It was officially surveyed, planted and named Minnetonka Beach in 1883. Originally when the land was being sold off, many of the plats and lots could not even be reached during the Winter months.

The only dining option in Minnetonka Beach is the Lafayette Club- which is a private club. Part of the charm of Minnetonka Beach is its old time village feel and lack of commercial buildings. Lafayette Club's roots go back to the first hotel which was built by railroad magnate James J Hill and opened on July 4, 1882. It was a grand opening, indeed. Billed as "the finest hotel west of New York City", its hallways were 10 feet wide, there were three grand staircases, 300 guest rooms, and a staff of 150 people. It hosted General Ulysses S. Grant, Vice President Adlai Stevenson, President Chester Arthur, President William Howard Taft, and many governors of the State of Minnesota. Vice President Adlai Stevenson lived in one of our cottages on the grounds. President Chester Arthur used the Lafayette Club for a summer White House.

Unfortunately, in 1897 the Hotel Lafayette was destroyed by a fire. Mr. Hill deeded the land to the founders of Lafayette Club in 1899 and for more than 20 years, Lafayette returned as the center of social activities on Lake Minnetonka. That clubhouse was visited by members and guests for two decades before it, too, burned down in 1922. But this beautiful hilltop was never destined to remain empty for long.

Lafayette's current clubhouse was built in 1925 and over the past century, has evolved from a majestic hotel to a distinguished gathering place for families and friends to enjoy the rewards of life. Today, it continues to preserve its long-standing history while providing a comfortable atmosphere where their members and guests can savor the timeless beauty that surrounds them. Lafayette Club is still grand in every respect! To find out more information on the Lafayette Club, click .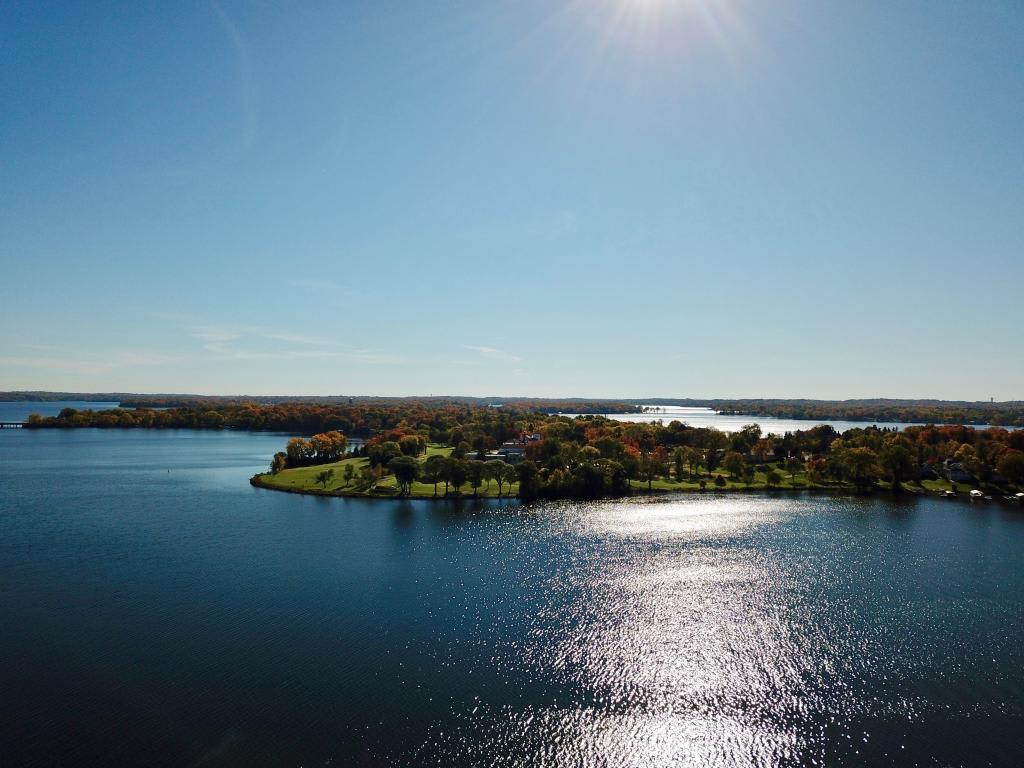 ​​​​​​​Minnetonka Beach, with its 296 almost all waterfront acres, remains one of the smallest incorporated cities in the State.

The quaint village offers annual dock slips to its residents. The city licenses through the Lake Minnetonka Conservation District and has 86 docks of varying size available to its residents. The residents must apply every year for the slips but word has it that once you have a slip, it's yours to keep as long as you remain a resident of Minnetonka Beach.

The Beach has its own City Hall and Post Office, but uses the City of Orono's Police and Fire Departments.

Minnetonka Beach residents are in the Orono School District and within 10 minutes of the District's sprawling campus.

The lake location, small town feel, engaged residents, and access to the Orono School District makes Minnetonka Beach a safe and secure place to buy a home with potential upside in the near and distant future.

One of the best parts about "the Beach" is the residents' commitment to building community and engaging with the neighbors through regularly planned social events.

Some of the events that its residents enjoy are:
The Minnetonka Beach Progressive Dinners (different homeowners will host different parts of the evening such as appetizers at one house, then the guests move onto the main course at another person's home followed by dessert at another home)
The Minnetonka Beach Book Club- different members of the book club will suggest a book and host the book club to discuss the book and enjoy drinks and appetizers
An annual Winter Skating Party for all residents
Monday Fundays- weekly events held at the Beach throughout the summer
Annual Summer picnic- an all day affair featuring a Family Fun Run, parade, Food Truck and picnic
Halloween Block Party
Holiday Tea & Toddies evening party for all adult residents
And so many more!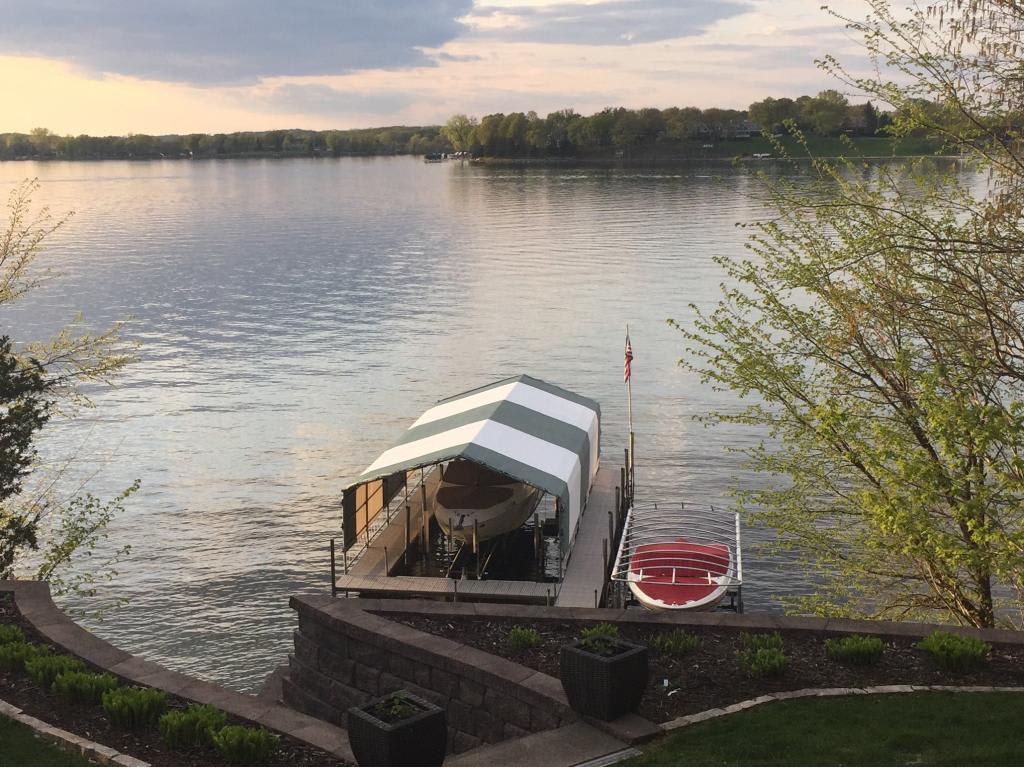 FEATURED REAL ESTATE
​​​​​​​
Check out our featured Minnetonka Beach real estate listing at 3126 Northview Road. This really is Minnetonka Beach lifestyle at its finest. The ultimate Lake Minnetonka home with panoramic views of Crystal Bay and 90 feet of lakeshore including a large lakeside entertainment area. Extensive renovations completed including, substantial addition, enameled white kitchen, luxurious master suite with deck, upper laundry, lower level movie area and rare 3 car garage.

​​​​​​​Literally, steps away from the Lafayette Club (drive your golf cart down to the Club or better yet-take your boat and take advantage of Lafayette's ample dock parking). Hop on the Dakota Regional Trail from right outside your home and have miles upon miles of paved trail at your disposal for running, walking, biking or scootering! An incredible value in coveted Minnetonka Beach and in Orono school district. Click here for full details on this Minnetonka Beach home for sale.