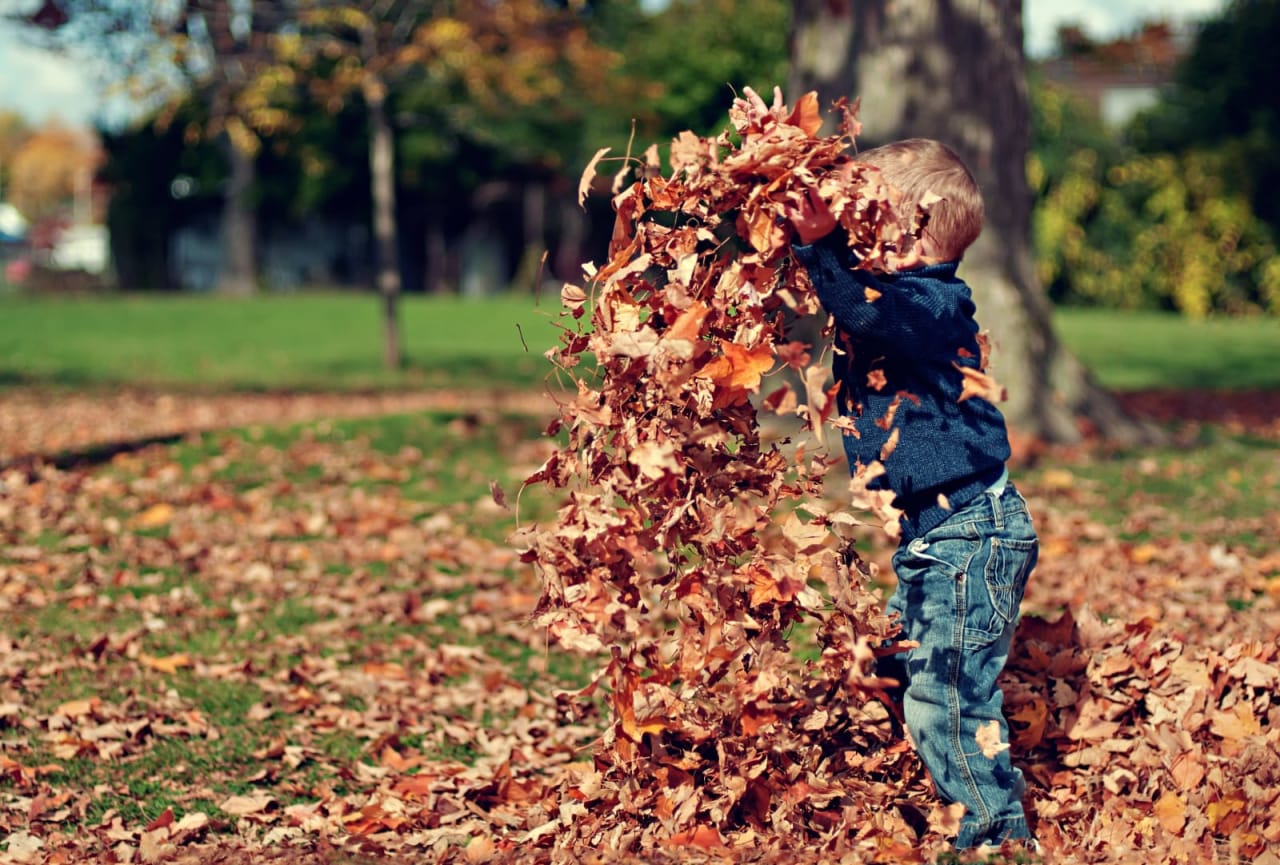 It's fall! Pumpkins, crisp Autumn air, vibrant leaves- a few of our favorite things! However, with the falling leaves and dropping temperatures means one thing- winter is coming! We've compiled a list of Fall chores that are must-do's before the winter sets in!
​​​​​​​

Outside the Home
Summer is gone, but all of her debris and dirt isn't!

​​​​​​​Time to come inside for winter! Outside the house tend to these autumn chores:
Winterize your Sprinkler System before the nightly temperatures drop below freezing.
Fertilize before the first frost to provide nutrients and help with the winter die off. Aerate for good root development. Keep mowing until it stops growing and can be kept 2 to 2½ inches tall.
Overseed your lawn when necessary. If there are bare spots larger than a softball, seed those areas from early September through mid-October.
Kill the weeds now to minimize weed growth in the spring. October is a great time to get good weed control going.
Once your mowing season is over, drain the gas from the mower, clean the blades and put it in storage.
Rake up and remove all leaves from your yard. If the snow falls and there are leaves on the ground still, it often can kill the grass underneath it and cause winter mold to grow.
Cut back your plants, trim your grass and get your yard in tip-top shape. We are no Green-Thumb expert so we consult for any advice on what plants to cut and what to leave.
Time to get all that dog poop from the summer up before the snow flies!

Clean and store patio furniture and umbrellas. We have had great luck with using Duck Covers to cover and store our furniture and cushions. They are reasonably priced and have stood the test of time for us!

Check caulk around windows and doors.
Inspect external doors and garage doors. Install weather-stripping anywhere you can feel a draft or see daylight.
Wash exterior windows. Wash your screens and store for the winter. The house always looks so pretty when the windows are clean and unobstructed by the screens.
Pressure wash the house to remove all cobwebs, leaves which can stain your home, and dirt/debris from the summer.
Drain and store garden hoses.
Cover your air conditioning unit. also makes a/c unit covers.
Check gutters and downspouts. Clear of debris!
Have chimneys and flues inspected and cleaned if necessary.
Make sure your snowblower is gassed up and ready to go. Or check with your Snow Removal company to ensure you are on their schedule.
Inspect siding to check for any damage that would need to be fixed before the freezing temps set hold.
Inspect your home's foundation and seal entry points. Small animals may use those holes to find shelter from the cold!
Get your boat and jet-skis stored for the winter. We use and have had great luck with them.
Schedule your dock removal and boat house storage.
Inside the Home
Deep clean the inside of the home to get your household ready for the holidays, which will be here before you know it!
Clean from top to bottom. Vacuum drapes and window treatments. Clean window sills and window wells. Bugs and blowing dirt often accumulate inside the window sills and it's best to get it up before it causes permanent discoloration. Vacuum baseboards and corners.
Vacuum upholstered furniture, or have it professionally cleaned if needed. Move furniture and vacuum beneath and behind it.
Wash interior windows.
Clean all bedding: mattress pads, pillows, duvets, blankets, and comforters. We switch to heavier bedding for the winter months and launder our summer bedding and put it away until the warm weather returns!
Schedule professional carpet cleaning this month! The one beauty with the freezing ground and snow is no more mud! Time to get that summer mud from the kids and pets out of the carpet and furniture before it sets hold for good!
Clean and organize kitchen cabinets, paying particular attention to baking supplies, pans and ingredients. I use the fall cleaning as a time to check expiration dates on everything and toss what has past its expiration.
Pull refrigerator away from the wall, and vacuum the condenser coils. This can help extend the life of your appliance.
Stock up on softener salt now to avoid lugging those heavy bags around with icy sidewalks!
Test and replace batteries for smoke detectors and carbon monoxide detectors. Most of the carbon monoxide tragedies happen in the winter months when the furnace is on and the house is buttoned up tight.
Clean or replace humidifier elements before the heating season begins.
Inspect washer hoses for bulges and cracks. Replace them if you see any cracks or bulges.
Check dryer exhaust tube and vent for built-up lint, debris or birds' nests! Make sure the exterior vent door closes tightly when not in use.
Schedule fall furnace inspections now. Don't wait for the first cold night!
Buy a winter's supply of furnace filters. Change filters monthly for maximum energy savings and indoor comfort. When the right filter is on hand, it's an easy job!
Drain sediment from hot water heaters.
Sort through everyone's clothes and donate what they have outgrown or no longer need. There is a massive need for warm clothing this time of year and places like the Salvation Army or Goodwill are happy to take your cast-offs.