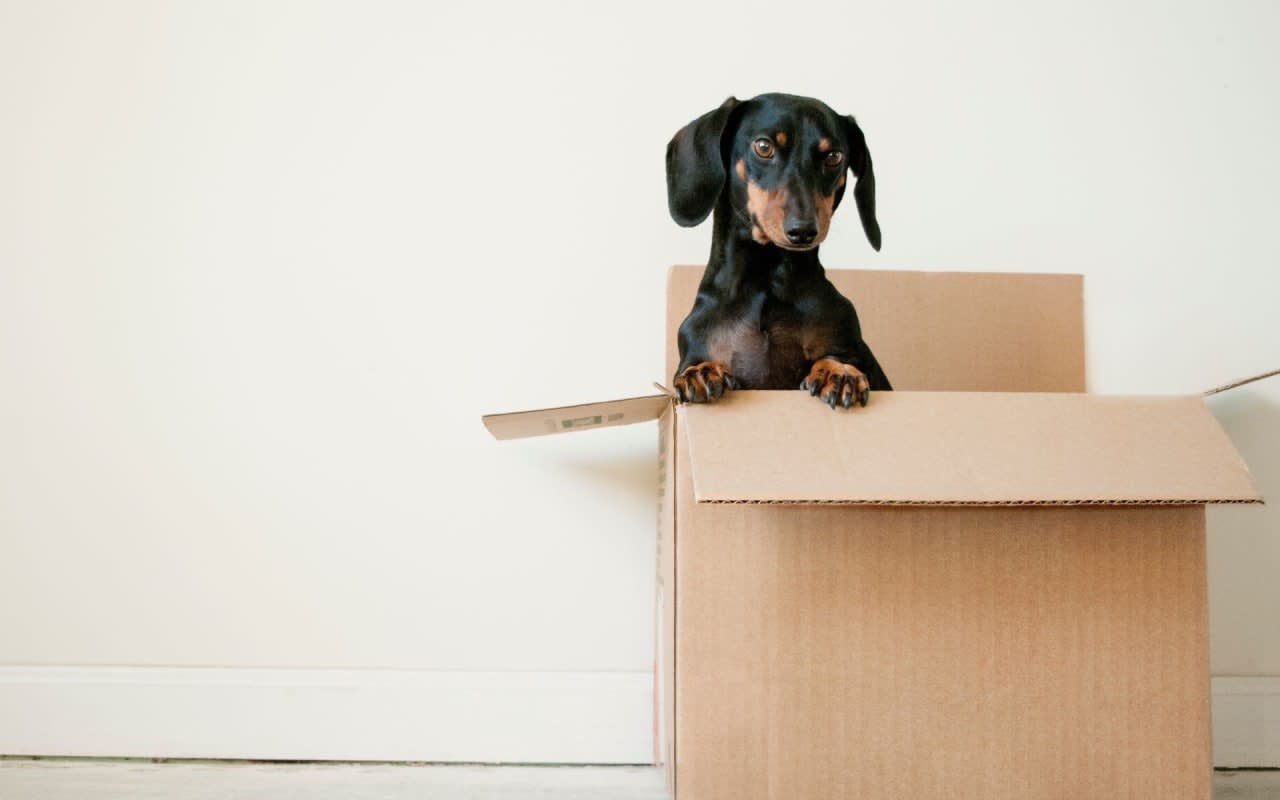 Moving is tough. The list of things to do can seem endless and it feels like you'll never get moved out of the old place and settled into the new place. It's no wonder moving is one of the top 5 most stressful life events. But, it doesn't have to be overwhelming. We've created a Moving Checklist to help you keep your sanity during this exciting but intense time.

First things first…. Choosing the right realtor to help facilitate the sale and purchase of your homes is crucial. Dan Hollerman will guide you through this process and ensure your sale and purchase is smooth and headache free. From the prep work needed to get your home market ready to helping you find the perfect interior decorator for the new house- Dan has you covered.
​​​​​​​
Now on to the nitty gritty once your current house is sold and your new home is right around the corner.
Inventory everything to be moved. Go room to room and itemize all the items being moved, what's staying (if any) and what's to be donated. Consider using multi color post it notes to identify what Stays, Goes, or needs to be Donated.
Schedule a donation pickup for any items that you plan to donate. These usually schedule a month or more out so it's a great idea to get this one on the calendar. Some of the companies that will come out to your home for donation pickups: , Epilepsy Foundation of Minnesota, , and .
Secure new homeowners insurance and change the address on your other policies such as automobile, umbrella, and life insurance.
Consult with your accountant regarding what moving expenses are tax deductible and make sure to save all your receipts.
Submit change of address form through USPS.
Book the moving company. There are some moving companies that come help you pack everything up and then there are the services that you pack everything up and they help you move your items to the new home. Look around to find what services you need and price shop.
Reserve the U-Haul or truck if you are moving any of your personal belongings on your own.
Order your moving supplies such as boxes, sharpies, packing tape, bubble wrap and paper. You can find these items almost anywhere including the Home Depot, Amazon, U-Haul, etc.
Change over all utilities including Electrical, Natural Gas, Trash/Recycling, Telephone/Cable/Internet, Security System, etc. Ask Dan for a list of the service providers in the area for the new home to help streamline this process.
Start packing what you do not need to use in the next month. The next month is going to fly by and anything you can do ahead of time is going to make it much less stressful.
Schedule a move in or move out cleaning with a cleaning company or plan on a day to clean both the new and old house.
Check to make sure you know where all the garage door openers, house keys and any other pertinent items for the new owners are. It's always a headache when you get to closing and realize you packed the garage door openers or can't find the spare keys.Set them aside to bring to closing or leave at the house for the new owner.
Dispose of all flammables and toxic items that can't be moved such as: aersol cans, fireworks, household chemicals, oil cans, paint cans, paint thinner, etc. There are hazardous chemical drop offs in each county so check with the county you live in to find out where the drop spots are located.
Label any items if you haven't already. Box up any loose items. Every box you can have packed and ready to go is one less to worry about the day of moving.
Clean out the refrigerator and freezer.
Unplug and disconnect all electronics. Lots of times the movers won't disconnect the electronics and will have expected you to do so ahead of time.
Remove all pictures from the walls and label what room you'd like them in the new house.
Remove all heavy and breakable items from dressers and desks.
Empty and clean all rooms, closets, washer & dryer, dressers, desks, built-ins, etc.
Leave out any linens, toilet paper, blankets, etc. that you may need that first night in the new house. There is nothing worse than searching through all of the unpacked boxes trying to find sheets and a blanket that first night in your new house.
Have a place for children or pets to be the day of the move. The day of the move is so chaotic and it helps to not have to keep track of the little people or furry ones in your life.
​​​​​​​
Have coffee, doughnuts, lunch, dinners, water, and whatever else the people who are helping you move may like. Lots of times, the movers will break for lunch and if you're not close to any fast food restaurants then it takes time away from the moving. Plus, everyone appreciates having snacks or a preplanned meal.
Be prepared to answer lots of questions from the movers or be directing traffic almost the entire day.
Disassemble all large furniture that cannot be moved intact. Lots of times paid movers will do this step for you, but if you are moving on your own or have friends/family helping you- this would be something that would be good to already have done.
Consider moving over your jewelry and valuables on your own. It provides peace of mind to know that they are guaranteed to arrive safely at the new house when you are transporting them.
Make sure you have identified which boxes are fragile and help ensure they are secure and safe.
Before you leave for the last time, make sure all lights are turned off, windows are all shut, and take one last walk through to make sure nothing was left behind.
Moving doesn't have to be the worst day of your life. If you are organized and plan ahead, it can actually be a pretty smooth and easy process.