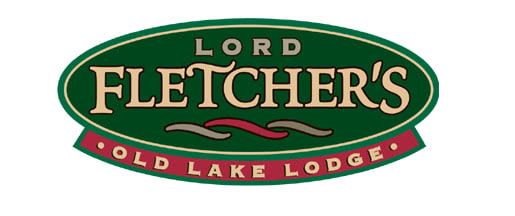 Set on the shores of Lake Minnetonka, Lord Fletcher's Old Lake Lodge is a top Minnesota destination where lake life and delicious food pair together to make a delectable experience.

Since 1968 Lord Fletcher's has been providing an exceptional dining experience for its guests. Accessible by land and water with three different dining venues- it's sure to be a fit for all seasons and moods.
​​​​​​​The main dining room at Lord Fletcher's is a quaint, comfortable atmosphere with a rustic lodge flare – perfect for gathering with good friends and family. The amazing culinary creations of Executive Chef Thomas Pivec and Sous Chef Jamie Bosch include fresh seafood, signature meats, pastas, savory salads, delectable desserts, and more!

Main Dining Room

The Quarter Deck is Lord Fletcher's version of a two-season screened in porch for al fresco dining. Covered and heated, the space protects patrons from Minnesota's summer elements (mosquitoes and rain). Adjacent to the main dining room, the Quarter Deck offers the same menu and exceptional lakeside dining experience.
The Oar House
The Oar House at Lord Fletcher's offers casual dining options in a sports bar atmosphere for guests to enjoy their favorite game. This is a great venue to get together with friends and family to socialize in a laid-back atmosphere. Even if you are just looking to pass some time, you'll be sure to find something of interest on one of the 10 television screens. The Wharf menu will be available in the Oar House late spring-early fall.
The Wharf


The Wharf at Lord Fletcher's is the size of a football field and offers seating for over 400 guests. The Wharf is equipped with 3 large bars and a casual menu offering Burgers, Sandwiches, Salads, Walleye and much more. Memorial Day through Labor day the Wharf offers a great variety of live music Thursday through Sundays, weather permitting.
Throughout the week during the summer month, they have different themed night such as Manic Mondays (burger night), Fiesta Tuesday's (taco night), and our family favorite Lobster Wednesday! Lobster Wednesday is a must-do for any summer bucket list. It doesn't get much better than sitting on the shore of Lake Minnetonka eating grilled lobster dipped in drawn butter with corn on the cob, coleslaw, and a biscuit.
Come watch or play volleyball on one of the 3 sand courts, and in the winter Lord Fletcher's offers co-ed Broomball leagues for all levels of play. They have over 100 boat slips and ample car parking for guests, so whether you come by land or sea, the Wharf will be a fun time for all to enjoy.
In addition to all these fabulous dining options, Lord Fletcher's does a nice job of putting on events that engage the community in good food and celebration of all that Minnesota has to offer. They host an annual Croppie Contest, an annual golf outing, a Pirates & Mermaid Brunch (with "real" life mermaids on the Wharf), a pond hockey tournament and so many more great events. Lord Fletcher's is a real asset to the community and no summer on Lake Minnetonka is complete without many a nights spent laughing on the Wharf with friends with the beautiful backdrop of the Lake.
To see this Lake Minnetonka classic for yourself- stop by! Their address is 3746 Sunset Drive Spring Park, Minnesota 55384. More information can be found on their webpage at:
lordfletchers.com