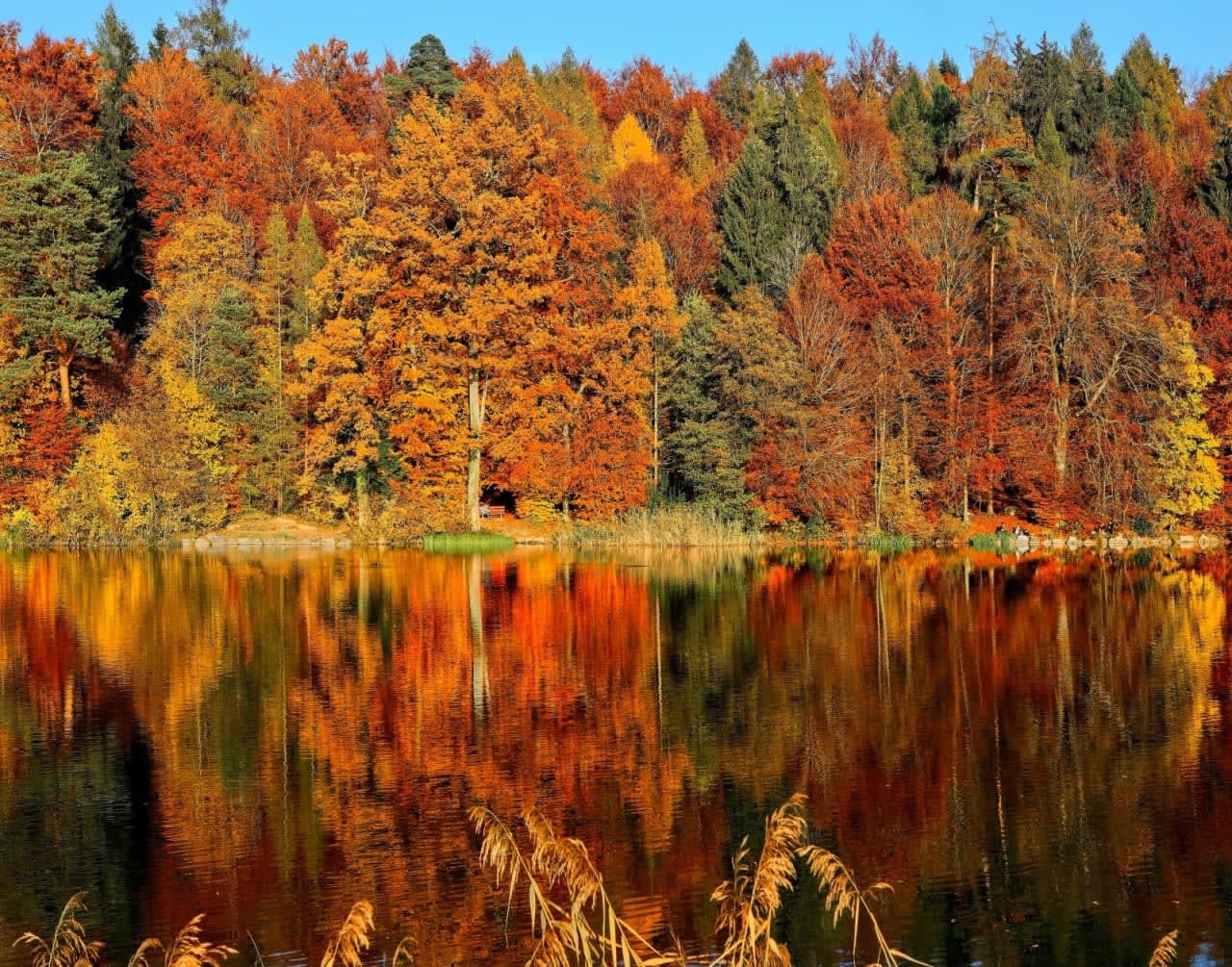 SEPTEMBER! WHAT?!?!? HOW CAN WE ALREADY BE IN THE NINTH MONTH OF 2019? AS I AM SITTING HERE WRITING THIS AND LISTENING TO THE RAIN (AGAIN!!!), I AM NOT SURE WHERE THE SUMMER WENT? WAS THIS THE FASTEST SUMMER EVER OR WHAT? MAYBE SUMMER NEVER FELT LIKE IT FULLY ARRIVED THIS YEAR WITH THE COOLER TEMPS AND NON STOP RAIN? OR MAYBE IT'S JUST THAT I HAVEN'T FULLY RECOVERED FROM THE PAST TWO WINTERS?

​​​​​​​IT'S NOT ALL BAD THOUGH, RIGHT? FALL IS ONE OUR FAVORITE TIMES OF THE YEAR. LAKE MINNETONKA DOESN'T DISAPPOINT WITH HER FABULOUS DISPLAYS OF COLOR CHANGING LEAVES SET AGAINST THE BACKDROP OF THE CRYSTAL BLUE WATERS! CRISP FALL AIR AND NO MOSQUITOS! WHO DOESN'T LOVE FALL BOATING, FOOTBALL, CROCKPOT DINNERS, SWEATERS, AUTUM LEAVES, PUMPKINS AND APPLE ORCHARDS- AND THAT'S JUST NAMING A FEW OF FALL FAVORITES! BUT FALL DOES LEAD INTO WINTER AND IT CAN WREAK HAVOC ON YOUR HOME IF YOU AREN'T PREPARED. SUMMER MAY BE GONE, BUT ALL OF HER DEBRIS AND DIRT ISN'T! SINCE WE ALL KNOW THAT THE BEST DEFENSE IS A GOOD OFFENSE; WE CREATED THIS CHECKLIST OF TO-DO'S TO HELP!

Outside the Home
Winterize your Sprinkler System before the nightly temperatures drop below freezing
Fertilize before the first frost to provide nutrients and help with the winter die off. Aerate for good root development. Keep mowing until it stops growing and can be kept 2 to 2½ inches tall.
Overseed your lawn when necessary. If there are bare spots larger than a softball, seed those areas from early September through mid-October.
Kill the weeds now to minimize weed growth in the spring. October is a great time to get good weed control going.
Once your mowing season is over, drain the gas from the mower, clean the blades and put it in storage.
Rake up and remove all leaves from your yard. If the snow falls and there are leaves on the ground still, it often can kill the grass underneath it and cause winter mold to grow.
Cut back your plants, trim your grass and get your yard in tip-top shape. We are no green-thumb expert so we consult the Spruce for any advice on what plants to cut and what to leave.
Time to get all that dog poop from the summer up before the snow flies!
Clean and store patio furniture and umbrellas. We have had great luck with using Duck Covers to cover and store our furniture and cushions. They are reasonably priced and have stood the test of time for us! We are on our third winter with them and are really impressed with how well they have protected our furniture.
Check caulk around windows and doors. Caulk doesn't last forever so it's a great idea to check it annually to check for any points of weakness.
Inspect external doors and garage doors. Install weather-stripping anywhere you can feel a draft or see daylight.
Wash exterior windows. Wash your screens and store for the winter. The house always looks so pretty when the windows are clean and unobstructed by the screens.
Pressure wash the house to remove all cobwebs, leaves which can stain your home, and dirt/debris from the summer. We have had good luck with the electric power washers- they aren't quite as powerful as the gas powered ones but we also haven't destroyed the paint job on our siding by it being too powerful.
Drain and store garden hoses.
Cover your air conditioning unit. Duck Covers also makes a/c unit covers.
Check gutters and downspouts. Clear of debris! I can't say this enough- clean those gutters! Often clogged gutters are where ice dams can begin because the water can't flow off the roof properly when it melts.
Have chimneys and flues inspected and cleaned if necessary.
Make sure your snowblower is gassed up and ready to go. Or check with your Snow Removal company to ensure you are on their schedule.
Inspect your roof and gutters to check for any damage from some of those crazy thunderstorms this summer. Roof replacements really aren't a possibility in Minnesota in the winter so it is nice to get those things repaired or replaced before too much time passes.
Inspect siding to check for any damage that would need to be fixed before the freezing temps set hold.
Inspect your home's foundation and seal entry points. Small animals may use those holes to find shelter from the cold!
Get your boat and jet-skis stored for the winter. We use Mobile Marine and have had great luck with them.
Schedule your dock removal and boat house storage.
If you're really ambitious- string those Holiday lights before it gets too cold out! Your hands will thank you.
THOSE ARE OUR TOP TIPS TO HELP PREPARE THE EXTERIOR FOR WINTER. WINTER IS INEVITABLE SO WE MIGHT AS WELL MAKE THE BEST OF IT, RIGHT? HOWEVER, I DO THINK THAT BENJAMIN FRANKLIN'S FAMOUS QUOTE IS MISSING SOMETHING- "IN THIS WORLD NOTHING CAN BE SAID TO BE CERTAIN, EXCEPT DEATH AND TAXES." IT SHOULD ACTUALLY BE DEATH, TAXES AND WINTER RETURNING IN MINNESOTA.