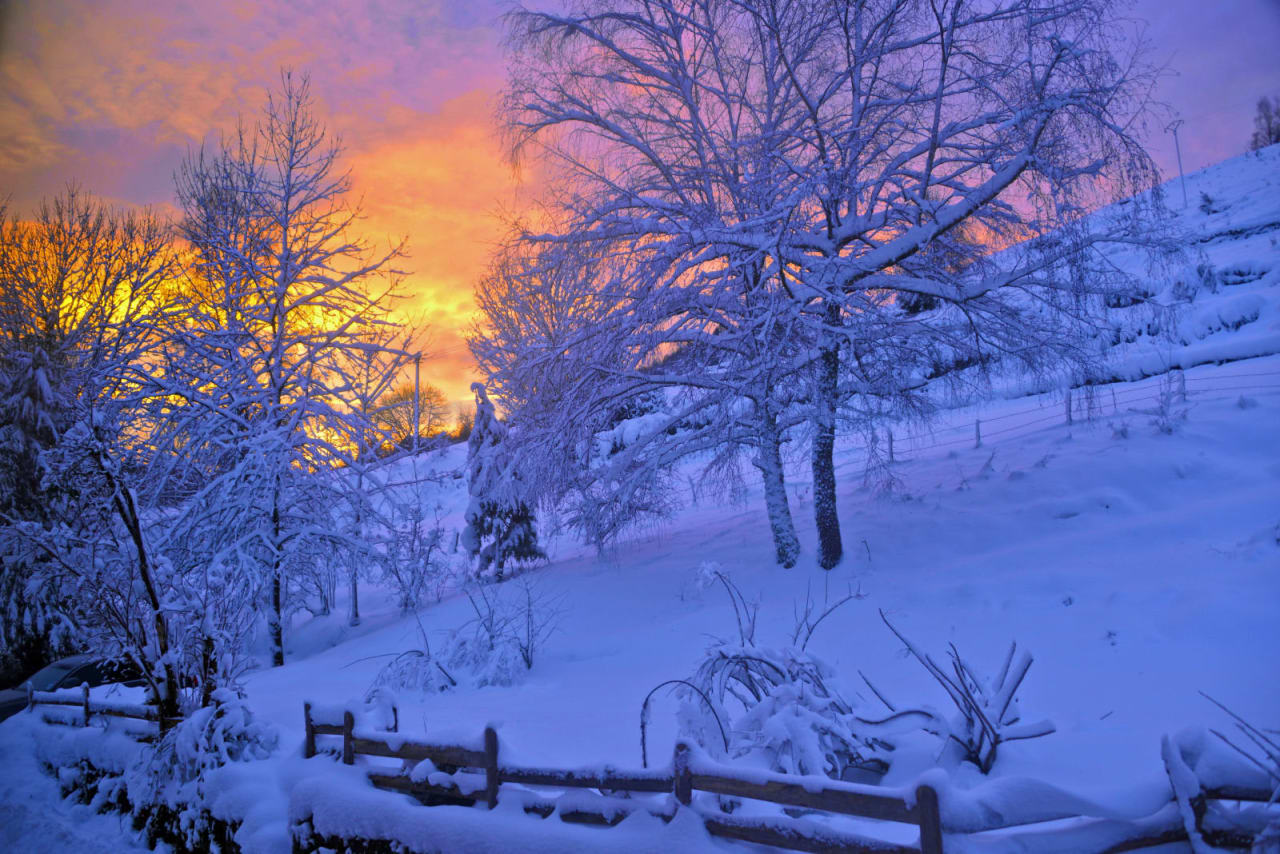 As I looked out my window today, I saw four snowmobiles zoom by on the frozen lake, two ice fishermen drive their ATVs by and snowflakes gently falling from the sky. Normally, I'd be happy to see this scene. People enjoying the outdoors, a fresh blanket of snow to cover all the brown grass, and the quiet peace that always comes with fresh snow. Except there is one problem…. It's APRIL!

You know what I want to see in April? No snow, buds on the trees, an open lake, and the warmth of the sun on your face as you're sitting on your patio still mosquito free! Well… that's not this year. It feels like we are in perpetual winter here. I keep on asking myself- will it ever end?

Typically, the average high in Minneapolis in April is 57 degrees and the average low is 37 degrees. We haven't even hit 50 degrees in April yet and we happen to have broken some winter records this past week. Tuesday & Wednesday's snowfall hit somewhere between 7-12 inches, depending on your location, and was the largest April snowfall in 34 years! The National Weather Service said Friday was the coldest April 6th on record with a low of 26 degrees. And we are averaging between 20-30 degrees lower than seasonal norms. As I watch the snow gently falling today, I can't help but feel a little bitter.

Last year, at this time, the lake was open and the grass was green. In fact, our pool was open and our kids were swimming outside! The thought of that this year is absurd. To help calm the mounting winter borne anxiety that is rising within me, I decided to turn to historical data to ease the panic with cold hard facts. Actually- scratch that word cold. We're banning that word for the rest of the year….

I turned to the Freshwater Society and looked at the 162 year Lake Minnetonka ice-out dates. I could only find four years that had ice out in May (1857, 1950, 1965, and 2013). The 2013 date wasn't comforting as I still remember that winter that wouldn't end, but I digress. You can see all 162 years right here: . Last year's ice out date was March 27. With March fully in the rearview mirror and a reported ice thickness of around 28 inches still, it looks like we will be closer to 2013's date of May 2nd.

It seems that we have gotten spoiled the past couple of years with ice out in March though, and the 162 year median date is April 14th with half the ice outs occurring before then and half of them occurring after the 14th. I'd be happy with an ice-out date of April 14th. And at this point, if it even has an April in it- I'd take it.

But what does this mean for us this year? Well… it's cold, it's going to continue to stay cold for most of April, but it can't last forever. It can't snow forever and eventually the sun will warm us up. Even if the temperatures stay below average, a sunny day should still help thaw the brutal temperatures. As we near the summer solsitce of June 21, the sun's rays strike Earth at a more direct angle thus causing a warming effect for all of us. Worst case scenario- ice out will be, no later than, May 5th, and we can all teach our kids about becoming members of the Polar Bear Club when they jump into that icy lake for the first time in July!

Don't they say adversity builds character? Well, Minnesotans are used to adverse weather conditions so we must be people of character, right? Or just crazy…. Hopefully we will see the warm up and we won't have to answer that question.

​​​​​​​For now, I'm dreaming of those warm July nights, mosquito free evening (hey- it's a dream), and the warm glow of another fantastic day on the lake.