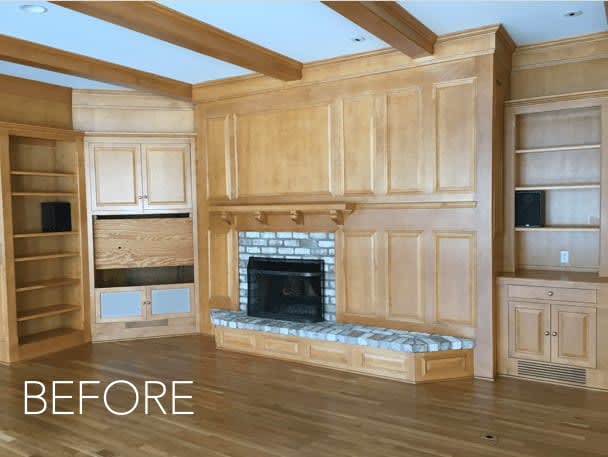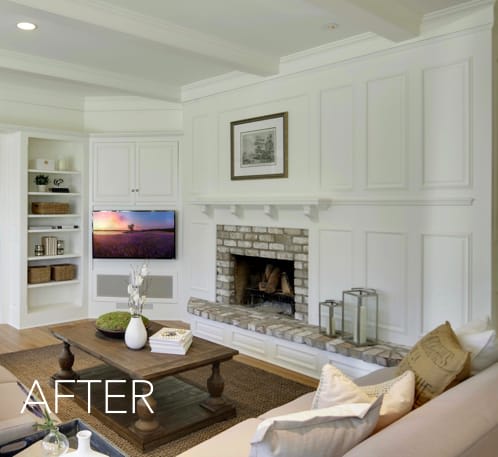 Thinking of selling this Spring? Surprisingly, a little bit of elbow grease and thoughtful preparation can dramatically increase interest in your home and help get top dollar. Technically your home's first showing is online so everything you can do to primp and prep your home for pictures is a plus. Think of it a little bit by like internet dating- you want your home to stand out in the ocean of listings and inspire buyers to engage with you based on what they are seeing online. Here are some very basic helpful tips to guide you.

Early Bird Gets the Worm

Get your home prepared and listed before everyone else! Inventory is incredibly low during the end of winter and early spring so why compete against all the new spring listings when you could come in late winter/early spring and stand out against the old listings that have wintered over from the fall? You are likely to get a much higher sales price when your home is competing against less inventory and problem areas such as room size, number of garages, or square footage are less likely to hinder the price when buyers have very few choices.

A Clean Home is a Happy Home

Scrub, scrub, scrub! This is single handedly one of the most important things you can do to help your home sell. And if you're willing to do the work, it's free and definitely increases your bottom line. Remove all the cob webs, vacuum the blinds & furniture, wash the walls, and clean your house top to bottom.

Do you like drinking from a clean glass or a dirty glass covered in fingerprints and water spots? Probably not. Same thing goes for the windows. Clean them- inside and out! This is one of the pre-sale jobs we recommend hiring out so you can get both the insides and outsides of the windows cleaned, but if you own a ladder, bucket, squeegee and a day's worth of time, then more power to you for saving money and doing it yourself. Not sure who to hire? We have a list of window cleaners that we have worked with before that we would be happy to share with you.

Steam clean your carpets, wax the floors, clean the garage, and anything else you can think of that would increase the pleasantness of your home. Most buyers can get past flaws in your home if it's clean, but if it's dirty and messy, it further solidifies the buyer's decision that this home is not right for them.

Does the thought of hand scrubbing the floors, the walls, your refrigerator, and baseboards keep you up all night? Me too! Reach out, we have several great companies that we work with that deep clean homes. Depending on the size of your house, it typically runs anywhere from $350-$1500, but I can tell you it definitely is a life saver if you don't have the time or energy to put into cleaning.

Clear the Clutter

Next to cleaning, second most important step in preparing your home for sale is declutter! A cluttered house does not look good online in the pictures and doesn't show well to the buyers. Want to know what buyers think when they see clutter and stuff strewn about the home? The home is too small, doesn't have enough closet or storage space, and I'm out! We recommend going through every single closet, cabinet, garage, storage space, etc and clear out at least 50% of the contents. Most of the stuff we find ourselves hanging on to we don't even need and there are tons of organizations that would be thrilled to have your cast offs. There are also consignment shops for household goods for the items that are too nice to donate but you don't have any need for it anymore.

If you have already sorted through your possessions and still find your home cramped? Rent a pod or storage locker and remove the contents from your home. We have used pods.com before and have had good luck with them.

There are a lot of areas in the home that sellers don't always realize would amount to clutter. The pile of shoes in the mudroom? The junk drawer in the kitchen? The mail pile on the foyer table? Towels stuffed into the linen closet? All distractions for the buyer and all areas that would greatly benefit decluttering and organizing what remains.

Professional Staging

Sometimes bringing in a professional is the best way to do it. We offer complimentary staging consulations with all of his listings. Our professional staging company will offer suggestions, furniture arrangements, paint colors, and a variety of other ideas they may have to help your sell home. Lots of time the stager has inputs or suggestions that you wouldn't necessarily have thought of that can drastically change the feel of your home. For instance, our stagers often recommend removing items not bringing in additional staging. In most cases we can work with the homeowners furniture, eliminating the clutter and saving money.

Don't Stop Inside

Curb appeal! What more do we need to say? You want to make your house inviting from the outside as it is in the inside. If it's winter, add some winter greenery and color to help with the all white from the snow. If it's spring and summer, go big with your potted plants, refresh your landscaping, and/or lay down new mulch. It is amazing what a difference some potted plants and new mulch can make to any exterior of the home.

Keep up with your seasonal chores such as snow blowing/shoveling or mowing the lawn to keep the house from looking abandoned. Plus, in the winter you do not want your buyers to step onto your unplowed driveway and slip and fall before they even get to the front door. The only falling we want buyers to do is in love with your house when they step inside.

If It Ain't Broke…

Don't fix it. But if it is broken, please fix it. That squeaky door, the leaky faucet, the loose door knob, burnt out light bulbs. All of it! Needs to be fixed before you list the home. If a buyer sees any of those little things broken, they tend to start worrying about what bigger problems lie behind the walls if the homeowner hasn't kept up on the little things. The "honey-do" list needs to get done prior to list date. We have numerous recommendations for great handymen to help check the items off your list.

​​​​​​​Contact us today to help prepare your home for sale. Beat the spring rush and call or .