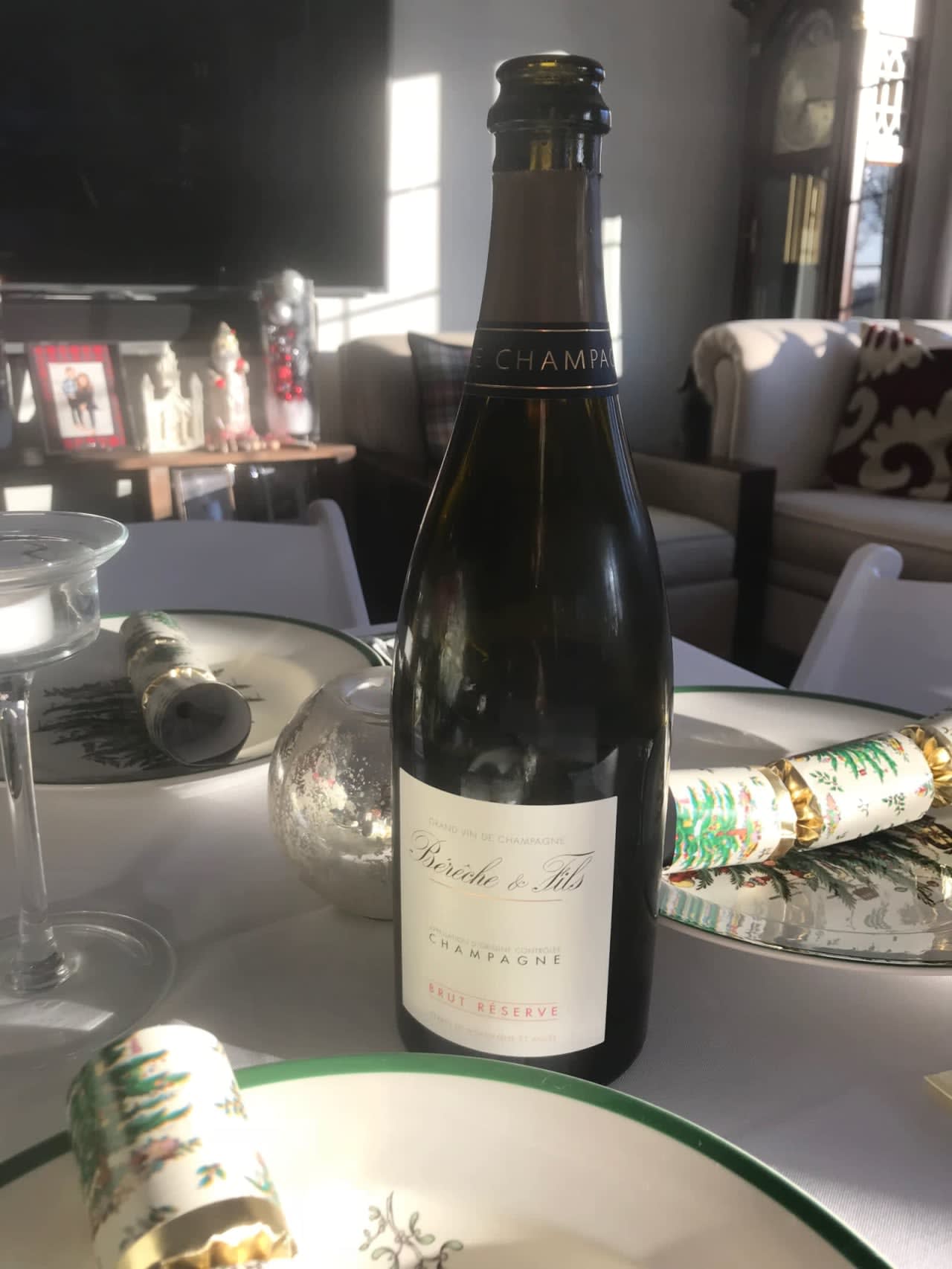 As we are still digging ourselves out of the 15 inches of snow from this past weekend, I find myself thinking of that old adage "when life gives you lemons, make lemonade." Except, we are adults and we don't need to be drinking lemonade. You know what we need to be drinking? Champagne. It's bubbly, delicious, and helps me forget that this winter won't end. So, my new motto is "when the weather gives you lemons in the form of the snowiest April on record and snow that doesn't seem to be melting fast enough- drink champagne." Pretty catchy, right?

​​​​​​​I want to introduce you to one of my favorite champagnes. You may be wondering what this has to do with real estate or why you're finding it on a real estate blog. And the answer is…. 1) I want to impart some of the joy that this champagne has brought me on you. Your life will be better after you meet this bottle. I promise. And 2) this blog is more like a real estate blog that married a lifestyle blog and had a little blog baby that loves real estate but also really likes good food, good drinks, and all the cool things to see around town. You'll find lots of real estate information but mixed with things that I think you need to know. 3) You'll be able to impress your guests at your next dinner party with this small, family owned, organically farmed Champagne- I'm sure they have not heard of it.


Bereche et Fils Champagne Brut Reserve
This champagne is created by two brothers following in the footsteps of their forefathers. This vineyard was created in 1847 and is located in the Montagne des Reims area of Champagne. (Fun fact- for a bubbly wine to be called Champagne- it must come from the Champagne region of France.) They own 9.5 hectares of land ( I had to google that too- approximately 23.5 acres) and they employ only ten people! During harvest time, that number does climb to around 40, but this is the epitome of a small boutique winery. Raphael and Vincent, the brothers, have become one of the most talked about Champagne houses in France and with one sip of this- it's easy to see why!

The brothers stopped using all chemical herbicides in 2003 and have made an effort to work with nature and not against it. Their vineyard sites are planted in equal portions of Chardonnay, Pinot Noir and Pinot Meunier, which are the three grapes used to make champagne.

This delectable little bottle is the Brut Reserve. It is a blend of 70% of wines from the base year (a perpetual reserve dating back to 1985) with the balance reserve wines from solera- approximately equal portions of Chardonnay, Pinot Noir and Pinot Meunier. They are doing technical things with secondary fermentation, cork closures vs crown caps, and a bunch of other stuff that is over my head, but the main point is- these guys know what they are doing.

Now, I don't know these two brothers. But one sip of this delicate and complex champagne makes me think that I need to be friends with these two. This is a dry champagne with the most beautiful balance on your tongue. They have created a masterpiece that is bubbly, light, and seems to melt across your tongue. The stream of bubbles are so delicate and it's rosy gold tone is beautiful in the glass. There are hints of green apple, pears, and an underlying nuttiness to it that makes my mouth so happy.
​​​​​​​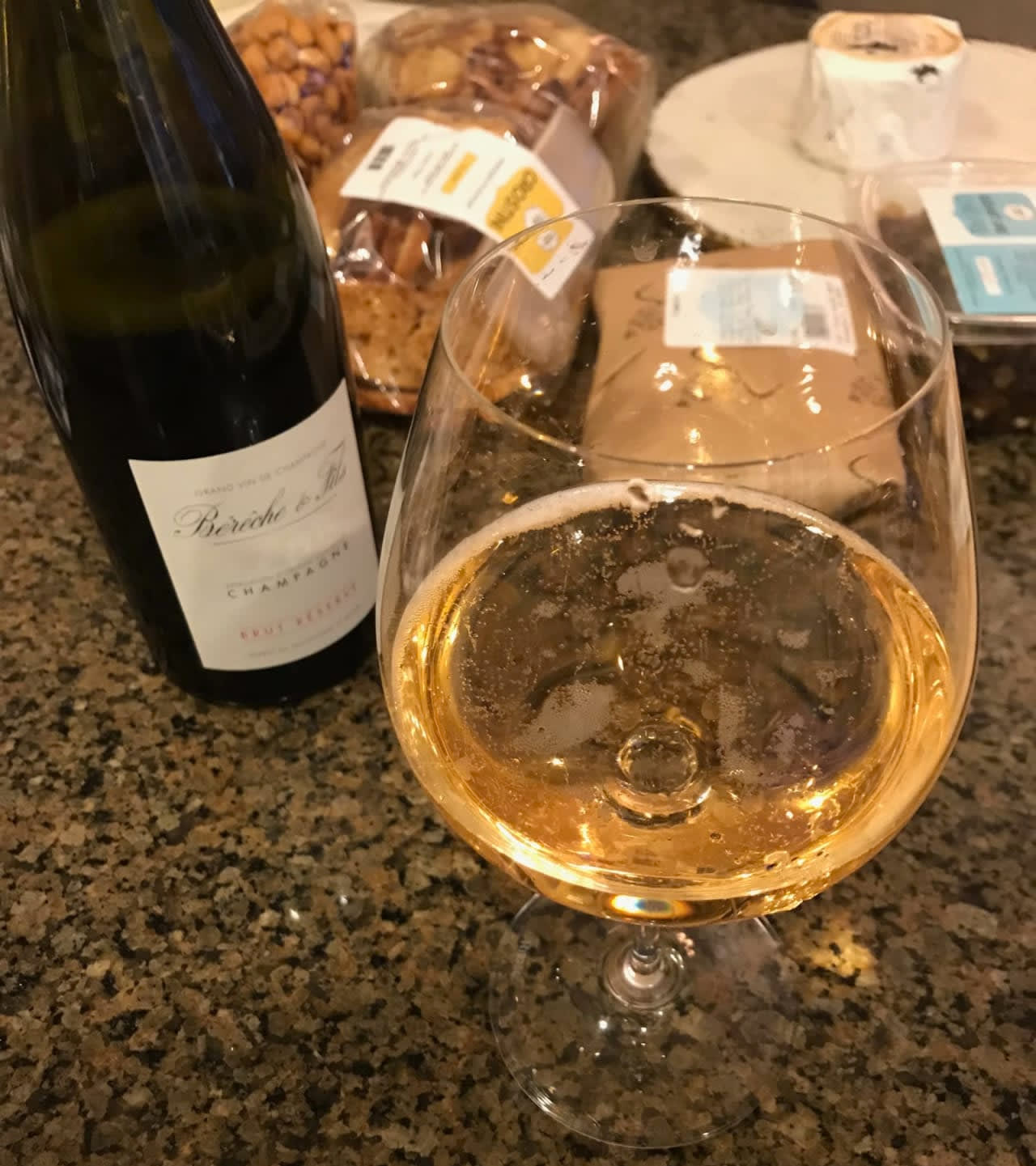 Champagne goes best with fatty and salty dishes (two of my favorite things) so this little gem pairs perfectly with french fries, beef, truffle fries, popcorn, nuts, and fried chicken! The bubbles help dissolve the fat off your tongue and it's a beautiful thing.

I have only been able to find this champagne in two places: France 44 in Edina () and Lakeside Wine & Spirits in Long Lake (). This bottle runs about $50-60 depending on where you get it. The price tag may seem slightly steep, but I think this bottle could go toe-to-toe with some of the bigger Champagne houses that have much bigger price tags to match!

​​​​​​​My recommendation: go get this Champagne today, get some fried chicken, and think melting snow thoughts!